Termite Reticulation System
Experts have estimated that 1 in 5 homes in Australia come under attack from termites at some point in time. Whether you are building, renovating, extending a home or not, you must protect it against termites. One effective long term termite protection solution is to install a termite reticulation system
What is a Termite Reticulation System?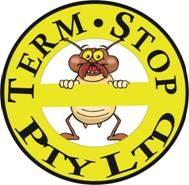 Termite Reticulation is a low-pressure termite protection system designed to distribute a chemical barrier around the base of buildings to form a termite barrier in accordance with Australian Standard AS 3660.1. The pipe is placed at the base of the concrete slab, along the external perimeter, The pipe sits just under the finished ground level (FGL) or below concrete, pavers, pathways and deckings allowing for a perimeter treated zone.
Termite Reticulation is a chemical resistant pressure pipe with emitter holes at regular spacings. The pipe is flexible and strong and includes filling stations where the system can be pumped ones installed. When a system is "charged" the pesticide is released from the pipe in a controlled manner and the surrounding soil absorbs the pesticide forming a barrier.
Term Stop is the Reticulation system we offer to our customers. With the changes in the Australian Standards, the reticulation System is an acceptable Part A and Part B treatment to subfloors and slabs.
For more details call us on 1800 780 820 or email plans to info@besttermitescontrol.com.au.
Please click here to see more images of Termite Reticulation Systems done by Best Termites Control in Melbourne.
How Can a Termite Reticulation System Benefit You?
Suitable for both pre and post-construction and existing buildings and homes.
A replenishable Termite Management System that is quickly and easily installed, pumped up and recharged at a later date by one of

Best

Termites

Control

professional technicians.
Targets termites specifically at their point of entry
The system is re-injected periodically (when required chemicals do break down over a period of time).
A long-term, cost-effective alternative to other forms of Termite Management systems.
The whole of Building or Home Protection (system maintenance conditions apply)
Eliminates exposure and disruption to site contractors, or the homeowners or tenants when termiticides are applied or reapplied.
Termite Reticulation System Installation and Maintenance
Pre-Construction: When Best Termites Control installs a termite reticulation system in a new building or home construction site, its termite protection technicians lay the pipes across the entire area prior to the pouring of the foundation slab. Typically, vulnerable points of entry in a home are plumbing areas or downpipes, and technicians take extra care and surround that area.
After a concrete slab has been poured in preparation for building, the soil underneath can subside away from the slab, leaving vulnerable holes and voids, a process is otherwise known as soil subsidence. This allows for common termite entry points as they are often around pipes. Normal injection of a liquid Termiticide cannot treat the whole cavity. All hoses are then terminated at specially marked junction boxes at convenient locations for the introduction of the liquid termiticide.
Post-Construction: For existing homes or buildings, Best Termites Control provides Term Stop termite protective system with minimal disruption to soil and negates the need to drill through feature pavers, liquid limestone, or... The Term Stop is buried around the total perimeter of a dwelling and the unique "wrap around" nature of the piping means that vulnerable points such as downpipes can receive concentrated applications of the termiticide. Once installed, an impenetrable barrier is created for termites and future inspections and replenishment of the system is easy. Best Termites Control technicians design and implement a plan that will adequately protect the home or building structure from termite invasion.
Note that with any termite reticulation system, it is essential to have an annual inspection done by Best Termites Control technicians as this will ensure the continuation of all warranties.
Please read this article about Term Stop Reticulation System for Termites Protection in Melbourne. For more information about effective termite protection solutions using Reticulation Systems, please contact Best Termites Control.